Linden Place – Grand Opening!
Linden Place – Grand Opening! Seldin Company had their Grand Opening ribbon cutting ceremony for Linden Place, Wednesday, August 23rd. Linden Place is an affordable apartment community for seniors located in Council Bluffs' historic Gunn School. Seldin Company preserved the original Gunn School exterior and converted the interior into apartment homes.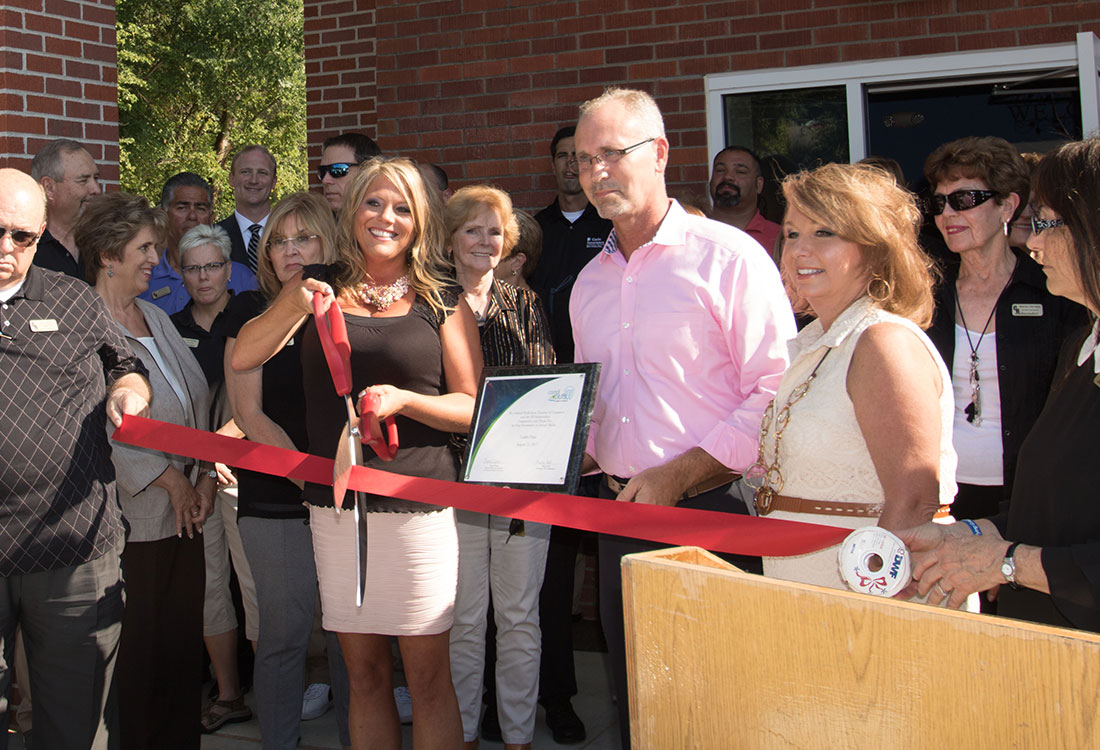 "Our firm is proud of our efforts in developing and managing housing for seniors across Iowa and Nebraska," said Ted Seldin, Chairman Emeritus of Seldin Company. "We are pleased to add to the supply of affordable senior housing in Council Bluffs while preserving a building that holds many memories for community members."
Linden Place includes 36 one and two-bedroom apartment homes with fully equipped kitchens with energy efficient appliances. Energy efficiency and water conservation fixtures were an important part of planning for the property.
"Energy efficiency and water-saving fixtures were very important elements for us to include at Linden Place," Phyllis Peterson, former Director of Affordable Housing for Seldin Company, said. "We want our residents, especially those on a fixed income, not to have concerns about utility costs."
Seldin Company purchased Gunn School from Council Bluffs Public Schools in late 2012 after the school had been closed for many years. Seldin worked with community leaders and architects to develop the best possible plan to transform the school into senior housing without detracting from the surrounding neighborhood.
Linden Place is located at 25 Linden Avenue (the corner of North Broadway and Linden Avenue) in Council Bluffs.
Lease applications are now available. Interested seniors may call (402) 681-3001, email LindenPlace@seldin.com or visit www.seldin.com/lindenplace for more information.