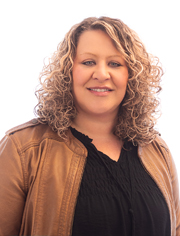 Alicia Stoermer Clark
President & CEO

Alicia Stoermer Clark, President & CEO has been with Seldin Company since 2004. Her previous positions held at Seldin Company include: Chief Operating Officer, EVP of Implementation and Business Intelligence, and SVP of Systems and Staff Development. Prior to Seldin Company she served as the Director of Compliance for Midwest regional management company. Alicia has held direct responsibilities for property inspections and compliance reviews for Tax Credit, HUD (Section 8, 236, 811, 202, and HOME), Bond, CDBG, AHP among other programs. In addition to compliance responsibilities in the role of President & CEO she oversees the organization's property management operations, software systems including conversions and implementation, compliance monitoring, and communication functions both internally and externally. This includes oversight of all corporate departments.
Dr. Clark holds a PhD in Human Capital Management and an MBA from Bellevue University and a Bachelor of Science in Housing and the Near Environment from Iowa State University. Alicia has many professional certifications including: Housing Development Finance Professional (HDFP), Certified Occupancy Specialist (COS), Housing Credit Certified Professional (HCCP), Specialist in Housing Compliance Management (SHCM), and Certified Credit Compliance Professional (C3P). Alicia sat on the Strategic Planning Board for the Douglas County Housing Authority from 2008-2010, was the 2010 President and Assistant Executive Director (2015-2017) of the IA/NE Affordable Housing Management Association (AHMA). She is an Executive Member of the National Affordable Housing Management Association (NAHMA) and the Vice Chair of the Education and Training Committee. Dr. Clark is a member of the Board of Directors for the NAHMA Educational Scholarship Fund and sits on the SHCM Technical Review Committee. She also holds a real estate sales license in the state of Iowa.
---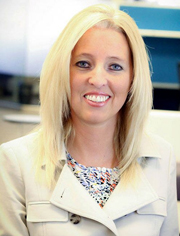 Cindy Powers
Chief Administrative Officer

Cindy Powers has been with Seldin Company since 2000, during which time she has served as the Assistant to the Chairman, Legal Assistant to the VP and General Counsel, Office Manager and Property Insurance Coordinator and the Senior Vice President of Human Resources.
Throughout her tenure, Cindy has dedicated herself to helping drive and manage a number of key initiatives that enrich Seldin Company and its employees including: benefit enhancements, wellness programs and employee engagement improvements. As Chief Administrative Officer, Cindy provides strategic leadership and support in developing and successfully executing initiatives, strategies and goals in the areas of human resources, administrative services and information technology.
Cindy holds a Bachelor of Science degree in Management of Human Resources from Bellevue University and an A.A.S. Degree in Legal Assisting, specializing in commercial law. She holds the SPHR and SHRM-SCP certifications. Cindy is a licensed real estate broker in Nebraska. Cindy is also a member of the Society for Human Resources Management, Human Resource Association of the Midlands, Board Member of the Nebraska Association of Commercial Property Owners (NACPO) and serves as a Business Ethics Alliance Trustee.
---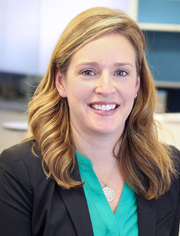 Jessica Ward
Chief Financial Officer

Jessica Ward joined Seldin Company in December 2016. Jessica most recently worked as Director of Financial Analysis with a global communications company and has worked in public accounting for over ten years. Jessica brings with her a history of financial analysis, forecasting and extensive experience in audits.
Jessica holds her BA in Accounting from the University of Northern Iowa and is a Certified Public Accountant. As CFO, Jessica is responsible for development and oversight of the company's financial management strategy and providing significant contributions to the development of the company's strategic goals.
---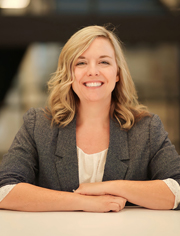 Michele Nathaniels
Executive Vice President of Property Operations

Michele Nathaniels joined Seldin Company in 2005 and has served in a multitude of leadership roles including successfully overseeing developments, lease-ups, affordable housing, and large-scale portfolio transitions. With over 14 years of experience in the property management industry, Michele's expertise has resulted in several promotions. Michele oversees the physical, operational, and financial aspects across Seldin's entire portfolio, consisting of approximately 15,000 units throughout seven states.
Michele is a licensed real estate broker in Nebraska and Tennessee, holds a real estate sales license in Iowa, is a Certified Apartment Portfolio Supervisor, and earned her C6P, COS, and HCCP designations.