PROPERTY MANAGEMENT AND COMPLIANCE CONSULTING
Navigating the complex world of property compliance is a challenge for many owners. With over 75 years of combined experience, the Seldin Compliance team is able to address all facets of the regulatory sphere quickly and efficiently. Our staff carry COS(A), HCM-H(F), SHCM, HCCP and other designations and are well versed in HUD, Section 42 (Tax Credit) and Home and Rural Development requirements.
Our in-house compliance staff participate, at minimum, in state sponsored training each year. We in turn provide internal training and updates to all employees (regional and site) on program, process, and regulatory compliance. Training sessions are offered monthly, in-person, and via web to accommodate a variety of learning styles and preferences. The compliance staff are well-versed in many affordable housing spectrums, participate continuously in the local and national Affordable Housing Management Associations (AHMAs) with State Monitoring Agencies, the Regional and National HUD offices, Contract Administrators, as well as many syndicators and investors.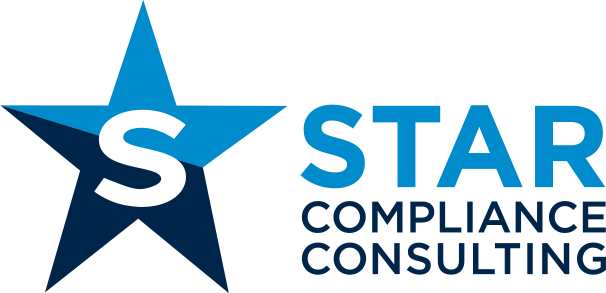 SOME OF THE MANY SERVICES WE PROVIDE:
Affordable Housing Compliance Consulting for Local, State and Federal Program Requirements
Resident Move-in and Recertification File Review and Approvals for:

Low-Income Housing Credit/PAB
Average income Set-Aside Lease-ups
Project Based Section 8
HOME
FDIC's Affordable Housing Program (AHP)
Rural Development

On-Site Lease-Up Oversight and Assistance for New Construction and the 120-Day Qualification Process for Acquisition Rehab Properties
Lease-up Tracking and Reporting
Annual Online Compliance Reporting to both State Agencies and Investors & Syndicators
Programmatic Fraud Assessments (Resident and Management)
Affordable Housing Program Technical Assistance
Operational Efficiency Consulting
Section 8 Contract Renewal and Rent Increase Assistance
Management team or company Restructure Assistance
Due Diligence Services for Property Owners Who Are Looking to Acquire New Assets
State Agency File Review Contracting
Syndicator File Review Compliance Contracting
ADDITIONAL TRAININGS WE OFFER
FHC™ (NAHMA approved instructor)
CPO™ (NAHMA approved instructor)
1-Day CPO™ (NAHMA approved instructor)
BCD™ (NAHMA approved instructor)
How to Detect Resident and Applicant Fraud (1/2 Day Class or 1.5 Hr. Webinar)
Fair Housing Training for Front-line Staff (Full Day Class or 2.5 Hr. Webinar)
Fair Housing for Maintenance (1/2 Day Class or 1.5 Hr. Webinar)
Fair Housing Reasonable Accommodations and Hot Topics (1/2 Day Class or 2 Hr. Webinar)
Violence Against Women Act (VAWA) Training (1.5 Hr. Webinar)
---
12-hour Comprehensive LIHTC with SHCM™ offering (NAHMA approved Proctor)
LIHTC Special Rules (1.5 Hr. Webinar)
LIHTC Allocation & Development 101 (1.5 Hr. Webinar)
LIHTC Successfully Navigating Compliance after Year-15 (1.5 Hr. Webinar)
LIHTC Acquisition Rehab Resident Qualification Process and Tracking (For Site Level & Compliance Staff) (1.5 Hr. Webinar)
Basic LIHTC Compliance for Site Level Staff (2 Hr. Webinar)
Preparing for a LIHTC Management Review (1.5 Hr. Webinar)
---
Preparing for a HUD Management and Occupancy Review (MOR) (Full Day)
Basic Section 8 Occupancy Navigating the HUD Handbook 4350.3 (Full Day Class or as Multiple Webinar in 2-3 Chapter Segments)
Overview of the HUD Contract Renewal Options (Full Day)
Blended Occupancy (Section 8 Housing Credit and HOME) (Full Day)
How to Navigate the Conflicts Between Multiple Affordable Programs Rules (2 Hr. Webinar)
Developing a Property Budget the Really Works (1.5 Hr. Webinar)
Integrated Pest Management (IPM) Plans for Bed Bugs (1.5 Hr. Webinar)
Screening Your Residents Without Being Too Restrictive (1.5 Hr. Webinar)
Resident File Set-up and Self Auditing (1/2 Day In-Person or 1.5 Hr. Webinar)
Preventative Maintenance Plans (1.5 Hr. Webinar)
Documenting Resident Violations (1.5 Hr. Webinar)
---
INTERESTED IN ENROLLING IN A COURSE?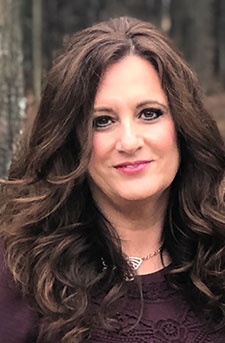 MEET THE SVP OF COMPLIANCE: Heather Wezensky
Heather is an expert in Fair Housing practices and affordable housing program compliance rules and regulations and holds various affordable designations and credentials such as the CPO™, FHC™, SHCM™ and AHM. She has first-hand insight into the latest affordable housing compliance trends all due to her years of on-site consulting work with multiple affordable housing programs, in addition to Heather and her team reviewing hundreds of resident files on a monthly basis.
Her ability to quickly comprehend the complex rules and regulations of the affordable housing industry, allows her to assist her clients across the country to stay compliant with not only state and federal governmental agency requirements, but also with national and local Fair Housing laws. Heather is a member of the National Affordable Housing Management Association (NAHMA) and the past Chair of their Fair Housing Committee and is currently the incoming Chair of their Education and Training Committee, she also sits on the SHCM™ Special Advisory & Technical Committee. Heather was given the distinct honor of NAHMA's Industry Achievement Award in 2019 and is a current NAHMA approved CPO™, BCD™ and FHC™ Instructor.