EDUCATE · LEAN INTO YOUR DISCOMFORT · REFLECT · ADAPT · MOVE FORWARD
February is Black History Month. Each year, a theme is chosen with the primary intention of creating a focused space within the Black community for self-reflection. Secondarily, this is an invitation for heightened public awareness of the Black experience.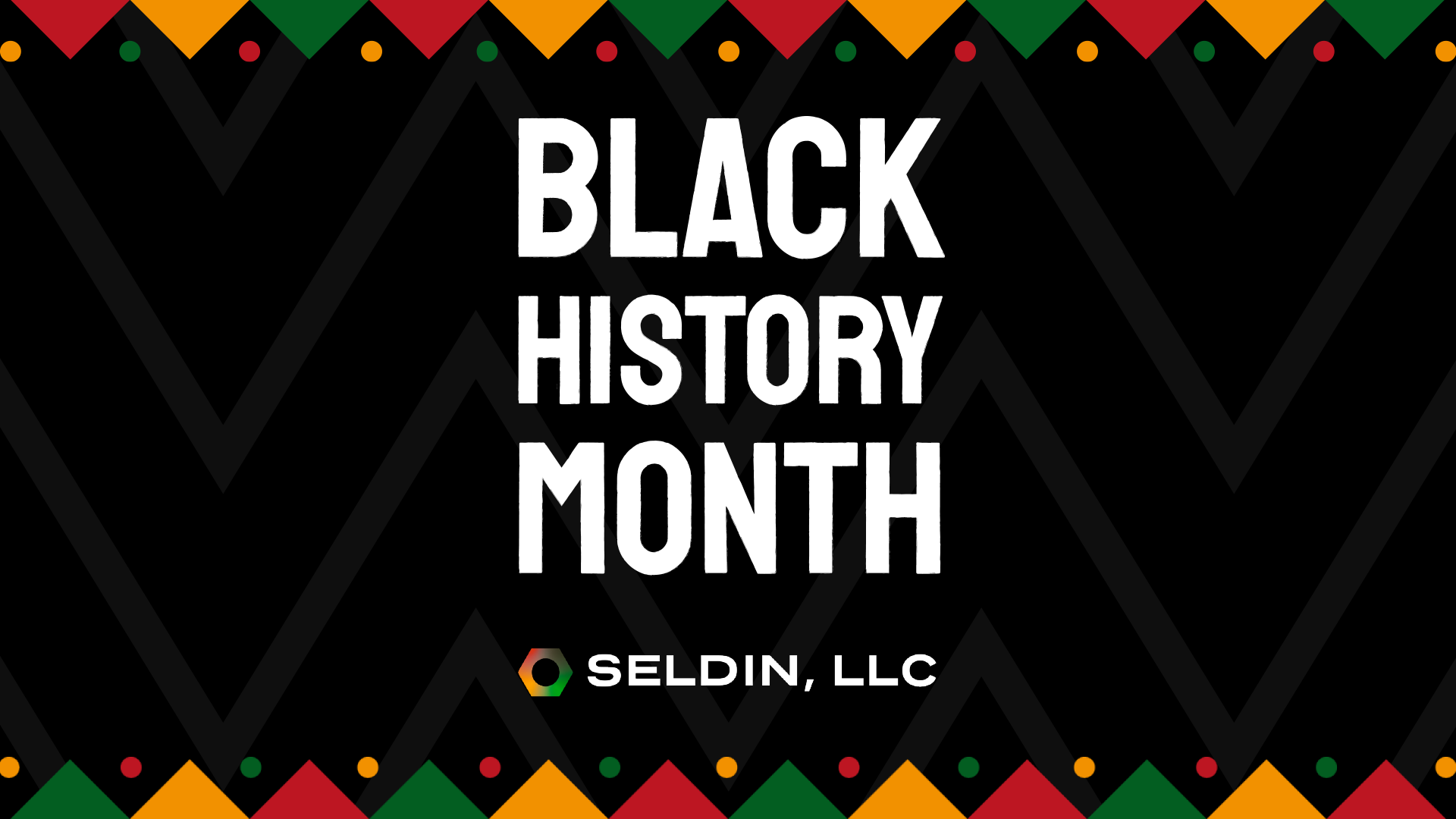 Overall, this is a time of exploration; a chance to study history, and identity, and to identify aspirations within the Black Community, as well as any barriers that still exist that may prevent meaningful opportunities for inclusion and equity that would allow access to the further realization of these aspirations.
Seldin, LLC is focusing on internal efforts to engage team members throughout February. Our goal for the month is to reinvigorate and strengthen our workplace culture through activities, educational opportunities, and visual reminders.
We are holding ourselves accountable by setting and sharing this intention publicly and inviting others to kick off their journey of reflection with us.
This year's theme is Black Resistance
The enslavement and oppression of Black persons in the United States trace back to 1619. There has been much accomplished between then and now. Behind every victory in the fight for human rights, dignity, and equality, Black resistance has created a path. There is still a long way to go to achieve societal, economic, and political equality to undo the damage of historic injustice.
"Protest is when I say I don't like this. Resistance is when I put an end to what I don't like. Protest is when I say I refuse to go along with this anymore. Resistance is when I make sure everybody else stops going along too." --Ulrike Meinhof
Seldin, LLC is comprised of the Seldin Company, STAR Compliance Consulting, OMNE Partners, USG Construction, and USG Service brands.