Seldin Welcomes Urbane 210 & 1220
Seldin Company is proud to announce that Urbane 210 in Davenport, IA & Urbane 1220 in Sioux City, IA have joined our portfolio. Both communities offer stylish studio, 1, and 2 bedroom apartments thoughtfully curated to match anyone's taste. Select apartment homes are conveniently furnished with a murphy bed, sofa, and wardrobe system.
Urbane 210 in Davenport invites you to experience contemporary living in a downtown, urban setting. Each home features modern light fixtures, plank flooring, stainless steel appliances, and ample storage. The abundance of natural light offers endless possibilities to liven up your space. Placed conveniently in the center of Downtown Davenport, everything you need is only minutes away.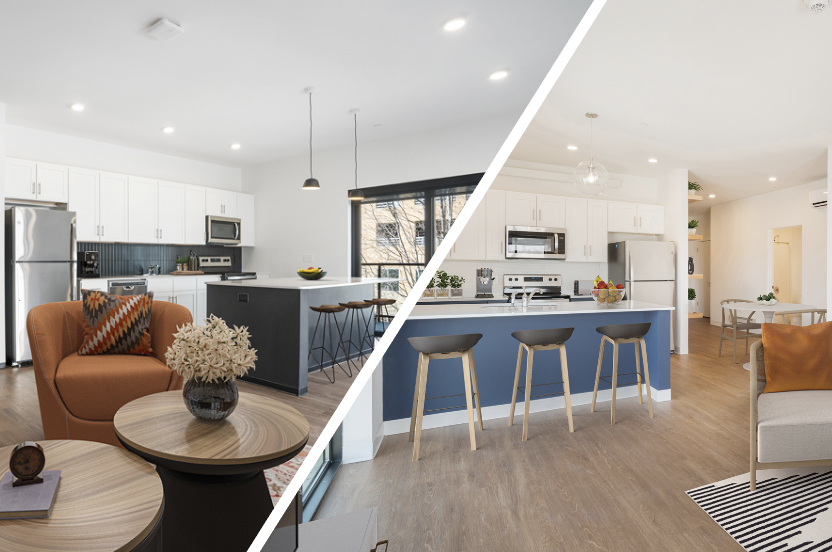 Urbane 1220 blends style and comfort to provide a lifestyle of sophistication in the heart of Sioux City. Each apartment boasts sleek, stainless steel appliances, exquisite cabinetry, stylish backsplashes, and other modern finishes. Residents enjoy top conveniences at their fingertips, thanks to retail on the first floor, nearby Mid City Park, and many other dining and entertainment destinations within reach.
For more about Urbane 210 or Urbane 1220, visit: www.urbane210.com or www.urbane1220.com