Seldin, LLC Welcomes Rebecca Williford as Vice President of Marketing
Seldin, LLC is excited to welcome Rebecca Williford as Vice President of Marketing. Rebecca has over 13+ years of experience in marketing, advertising, communications, strategy, and project management. Prior to joining Seldin, LLC Rebecca was the Marketing Director of a Multifamily Property Management organization. Her past roles have involved managing multiple priorities and teams in a variety of fast-paced, deadline-oriented environments including The Knot Wedding Network, a Beauty Tech Startup, and Mutual of Omaha.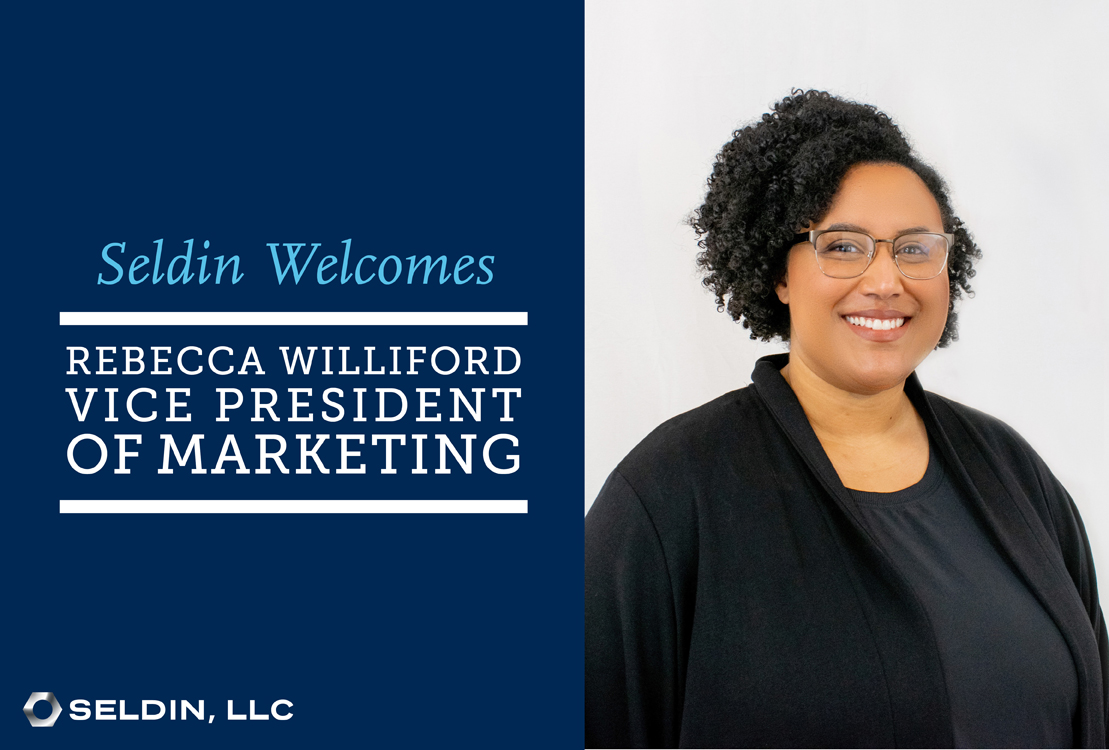 In her role as VP of Marketing, Rebecca will lead the Marketing team and oversee the development and implementation of marketing strategies for all the affiliate brands comprising Seldin, LLC. She will report directly to SVP of Marketing and Business Development, Ashley Tatum.
"We are thrilled to welcome Rebecca as our new VP of Marketing," stated Tatum. "Rebecca's dynamic knowledge and expertise will allow us strengthen our marketing and brand initiatives and expand our offerings to meet the evolving marketing needs of the communities and clients we serve."
Rebecca earned her Associate of Applied Science in Interior Design from Metropolitan Community College and Bachelor of Science in Marketing Management from Bellevue University. From there, she went on to earn her Master of Arts in Management and MBA with a marketing concentration from Bellevue University. Rebecca is also an adjunct instructor teaching an MBA-level course at Southern New Hampshire University which focuses on brand management and development.
Rebecca is very passionate about the multifamily and real estate industry serving up complex information to the right audience at the right time. "I'm so excited to work with the amazing team in the marketing department at Seldin. The variety of clients, properties, and mix of residential and commercial properties is energizing! I can't wait to support the team and organization in any way I can in this new role," stated Rebecca.