Seldin Company Merges with Omaha-Based OMNE Partners, USG Service, and USG Construction
The Board of Directors of Seldin Company is pleased to announce the recent conversion of Seldin Company to Seldin, LLC and merger of New World Group LLC d/b/a OMNE Partners, New Universal Service Group LLC d/b/a USG Service and USG Construction LLC into Seldin, LLC resulting in a dynamic and industry-leading, all-encompassing full services residential and commercial property management, leasing, construction, sales, and brokerage firm.
The combined firm will employ almost 600 employees throughout the Midwest, manage more than 20,000 apartment units and just under 5 million sq. ft of commercial real estate.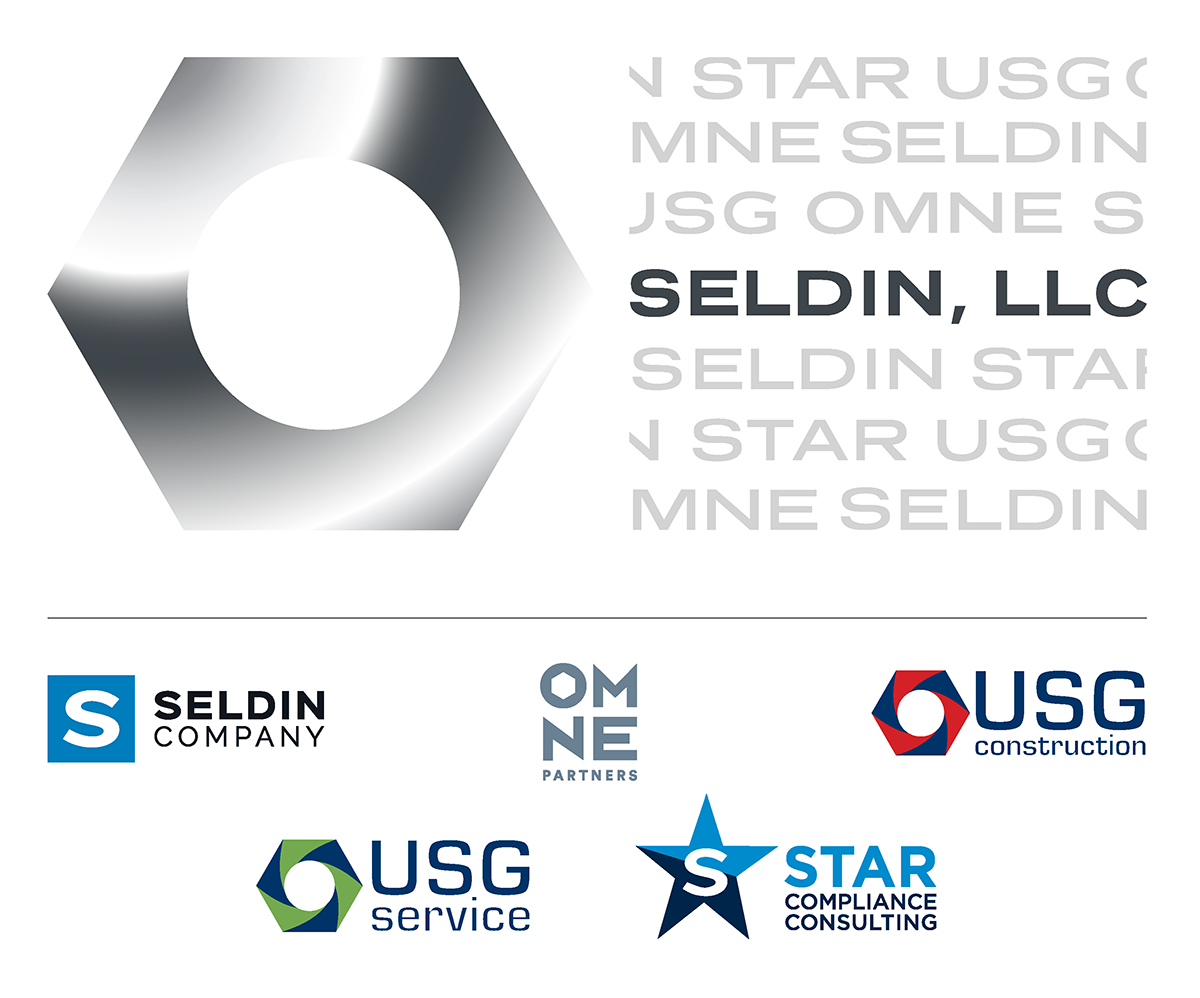 The Board of Directors has appointed the following as Seldin, LLC Officers: Alicia Stoermer Clark as Chief Executive Officer, Thomas J. Twit Jr. (T.J.) as President, Jessica Ward as Chief Financial Officer and Cindy Powers as Chief Administrative Officer.
Commenting on the announcement, CEO Alicia Clark stated "Over the past two years, T.J. Twit and I, have worked diligently with our Board of Directors to identify a more consolidated operation allowing reciprocating benefits to all business lines and functions. We felt strongly our respective brands would reach greater potential through alignment of resources. We are collectively excited to advance towards our future goals together and build upon the successes of the past."
Seldin, LLC will operate with divisions. The individual brands of Seldin Company, OMNE Partners, USG Service, USG Construction, and STAR Compliance Consulting will continue to operate, specializing in their unique service/product offerings, but will consolidate corporate structures to streamline back-office business functions.
The headquarters for the combined company will be located in a newly renovated space at 2840 S.123rd Court, Omaha, NE, with first phase is expected to open in late July. The new 42,000 sq. ft. office space will improve accessibility for employees and provide a location within walking distance of retail, restaurants, coffee, and other convenient services.
"Having everyone in one place is critical to maximize collaboration and best leverage everyone's expertise. The timing of the merger has allowed us to almost immediately begin working in a consolidated office space. We will be combining the firms into two separate buildings at Westwood Plaza. The buildings are connected by a newly-renovated courtyard that will give us a mini-campus feel," said President T.J. Twit.
ABOUT SELDIN COMPANY: Seldin Company is a leading property management firm with deep roots throughout the Central United States. Headquartered in the heart of the Great Plains (Omaha, NE), Seldin was founded in 1923 and engages in the management and expansion of over 20,000 apartment homes across eight states. With decades of expertise managing affordable and conventional multifamily communities, Seldin Company is proud to be an employer of choice and manager of properties that are the best places for residents to call home.
ABOUT OMNE PARTNERS: OMNE Partners is an Omaha-based commercial real estate firm, providing sales, leasing, property management, and other services in Nebraska and Iowa for the past 20 years. OMNE Partners currently manages just under 5 million square feet of commercial space.
ABOUT USG Service: USG Service is an independent facilities, maintenance and service company in Omaha, NE.
ABOUT USG CONSTRUCTION: USG Construction is an Omaha-based construction company specializing in commercial projects.