Seldin Company is honored to announce the completion of the community renovation project at Skyline Manor. Skyline Manor is an affordable senior living community located off Norfolk Ave. & 15th Street in Norfolk, NE. A Ribbon Cutting and Grand Opening was held to celebrate the project.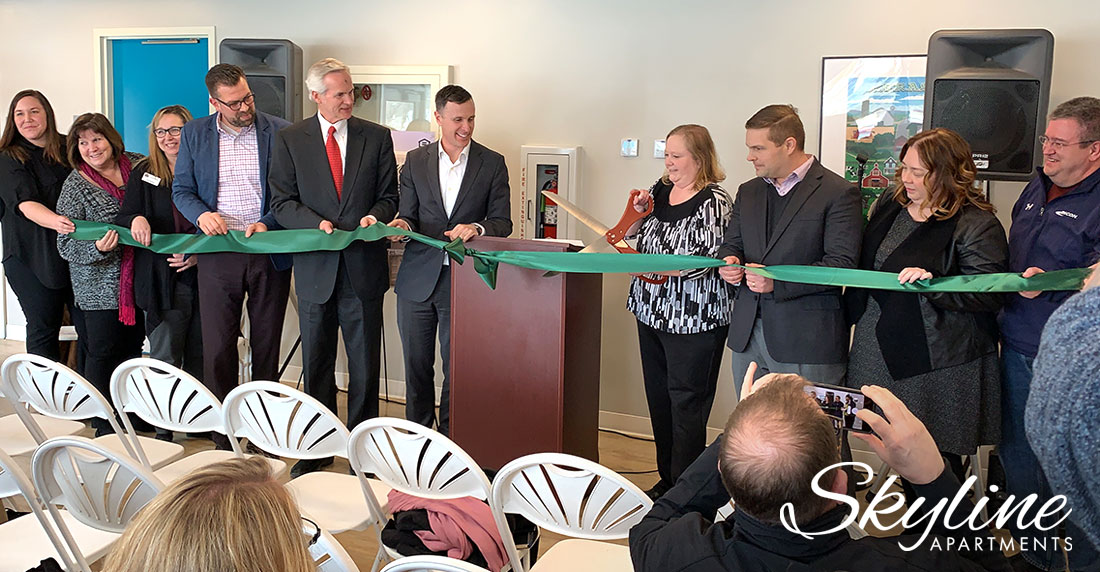 "Seldin Company is thrilled to be part of this exciting community transformation, and to help provide high quality, affordable housing to the Norfolk community", said Jay Wagner, Regional Portfolio Manager with the Seldin Company. "It has been very exciting to watch this project progress over the past couple years, and we look forward to its continued success."
Skyline Manor Apartments are owned by Wishrock Group of Portland, Maine and are managed by Seldin Company.
Skyline Manor features 92 apartment homes, including studio, 1, and 2 bedroom layouts. Each home has been completely remodeled to include all new appliances, countertops, flooring, and windows. Upgrades to the community heating and cooling systems were also completed, including new packaged thermal air conditioning units in all homes and a new building boiler system. A community garden and gazebo with outdoor seating is planned for the spring. Several different forms of funding were to utilized to make the project a reality.
To learn more, visit: https://www.seldin.com/skyline