Seldin Company is honored to announce that we were awarded with a BBB Integrity Award! It is truly our privilege to ethically serve our residents, owners, partners, and employees. We strive to provide exceptional service. This award wouldn't be possible without each and every employee doing their best and taking pride and care in their work every day.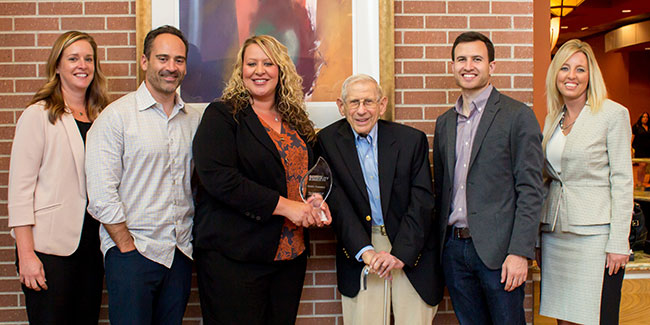 Some words from our President & CEO, Alicia Clark:
At Seldin Company, our primary service is one that touches a vital resource of our residents, their home. Our residents start and end their day with us and we understand the impact our business functions have on their day and their lives and we do not take that responsibility lightly.
We conduct our business with pride, honesty, and respect to our residents, partners, and owners. We dedicate a tremendous amount of time in our training to focus on leadership, decision making, and communication – areas we feel have a strong relationship to integrity.
Seldin Company promotes and trains on many business aspects, but none more important than carrying out each activity with integrity and great customer service. We want to ensure our employees have all the right tools to have a positive impact on our residents and that their decision-making process is soundly set with integrity at the core.
Seldin Company has been operating for over 96 years. This BBB Integrity Award represents that we have held true to the foundation that the Seldin and Silverman families started and built their business on.
The BBB Integrity Award, to our organization, represents the strong business partnerships that have been built through trust, respect, and integrity in business. These were and still are the characteristics most important to our business legacy and success. This award validates that we have been able to carry these values and their importance through both time and multiple generations.
As a private, family-owned business, our reputation is of the utmost importance and this award is one of the greatest recognitions we could receive. It reflects that our business functions continue to be carried out with high integrity and great pride for what we do.