We are thrilled to announce that the Association for Talent Development (ATD) has selected Seldin Company to receive their 2018 Excellence in Practice Award for its Property Management Onboarding and New Hire Training program.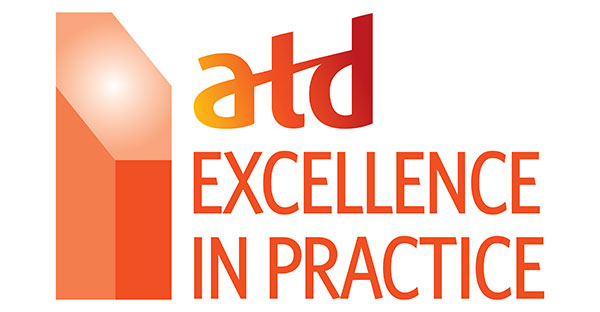 "The Excellence in Practice Award holds a special significance for us, borne from a unique initiative as a response to an industry challenge and organizational need. Watching the early ideas form into collaboration, effort, execution, and then outcome has been exciting and truly rewarding. We are thankful for the ongoing business partnership with Metropolitan Community College and proud of the courses developed as a part of this endeavor. Seldin Company is honored to be recognized alongside the very prestigious list of distinguished companies," stated Dr. Alicia Stoermer Clark, Seldin Company President and CEO.
ATD is committed to shared learning and recognition of excellence in practice. ATD's Excellence in Practice Awards program recognizes exemplary practices in workplace learning and talent development. This year ATD received 218 blind entries in 15 categories. Awards are being presented for proven practices that meet a demonstrated need, have appropriate design values, are aligned with other talent strategies, and deliver sustained, clear, and measurable results for their organizations.
Seldin Company's Property Management Onboarding and New Hire Training Program consists of three main segments: property management office employees, property management maintenance employees and the library management system. Seldin Company worked closely with Metropolitan Community College to create curriculum for a Multi-Family Building Maintenance Certification program as a part of its property management maintenance employee segment.
Seldin Company and other Excellence in Practice Award winners will be recognized at the upcoming ATD 2019 International Conference & Exposition in Washington D.C. The ceremony will be held Monday, May 20.
More information about ATD can be found here: www.td.org