SELDIN COMPANY PROMOTES MORGAN JONES TO VP OF INTERNAL COMPLIANCE
Seldin Company is excited to announce that Morgan Jones has been promoted to Vice President of Internal Compliance. Morgan began her career with Seldin in 2015 as a Community Leasing Specialist. Since that time, she has received five promotions and worked her way to her current position. Morgan holds HCCP and COS designations and has a wealth of compliance knowledge. She has a "can do" attitude and takes on new projects with enthusiasm and perseverance to ensure Seldin's success. We are so lucky to have her!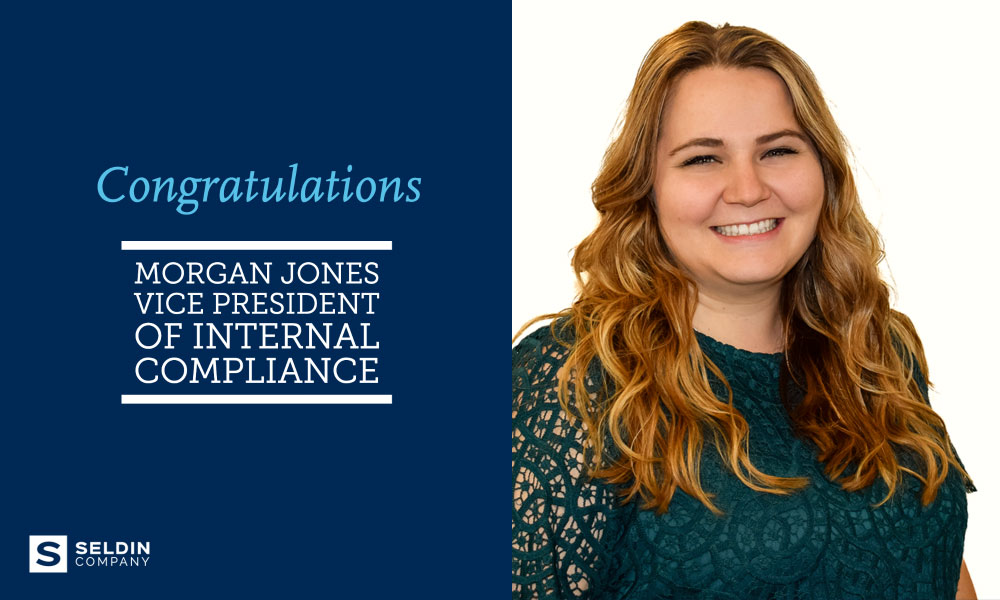 "It has been awe-inspiring to watch Morgan grow into such a respected leader within the organization. She is always willing to share her extensive knowledge with her Compliance teammates, the Property Management staff, and all other departments within the company. Morgan has done an excellent job cultivating relationships to ensure that we are one strong, united team and organization. I am honored to get to work alongside Morgan every day, and I am excited to watch her continue to grow and strengthen the Compliance department, as well as take on the leadership opportunities she has ahead of her in her career at Seldin," stated Heather Wezensky, SVP of Compliance.
Morgan is most proud of getting her start in property management as a leasing agent at a Section 8 property. She grew with this position and learned a lot. She was excited to be able to help provide affordable housing to those who really needed it.
"When I first started at Seldin, I took the job because I lived close and enjoyed working with people. I had no idea my part time leasing gig would turn into a full-blown career. I've been lucky enough to have several great leaders and mentors foster my growth and I owe all of my successes to them. I'm excited for the opportunity to continue to make the same impressions on my own team in the years ahead," stated Morgan.
Congrats to Morgan!