Seldin Company is pleased to announce the acquisition of S.T.A.R. Momentum Compliance Consulting Inc. This company will now operate under the Seldin Company brand as STAR Compliance Consulting, a Division of Seldin Company (STAR). This acquisition will complement the already strong Seldin Company Compliance department. STAR will provide third party compliance services to multifamily communities and offer national training and consulting to industry partners.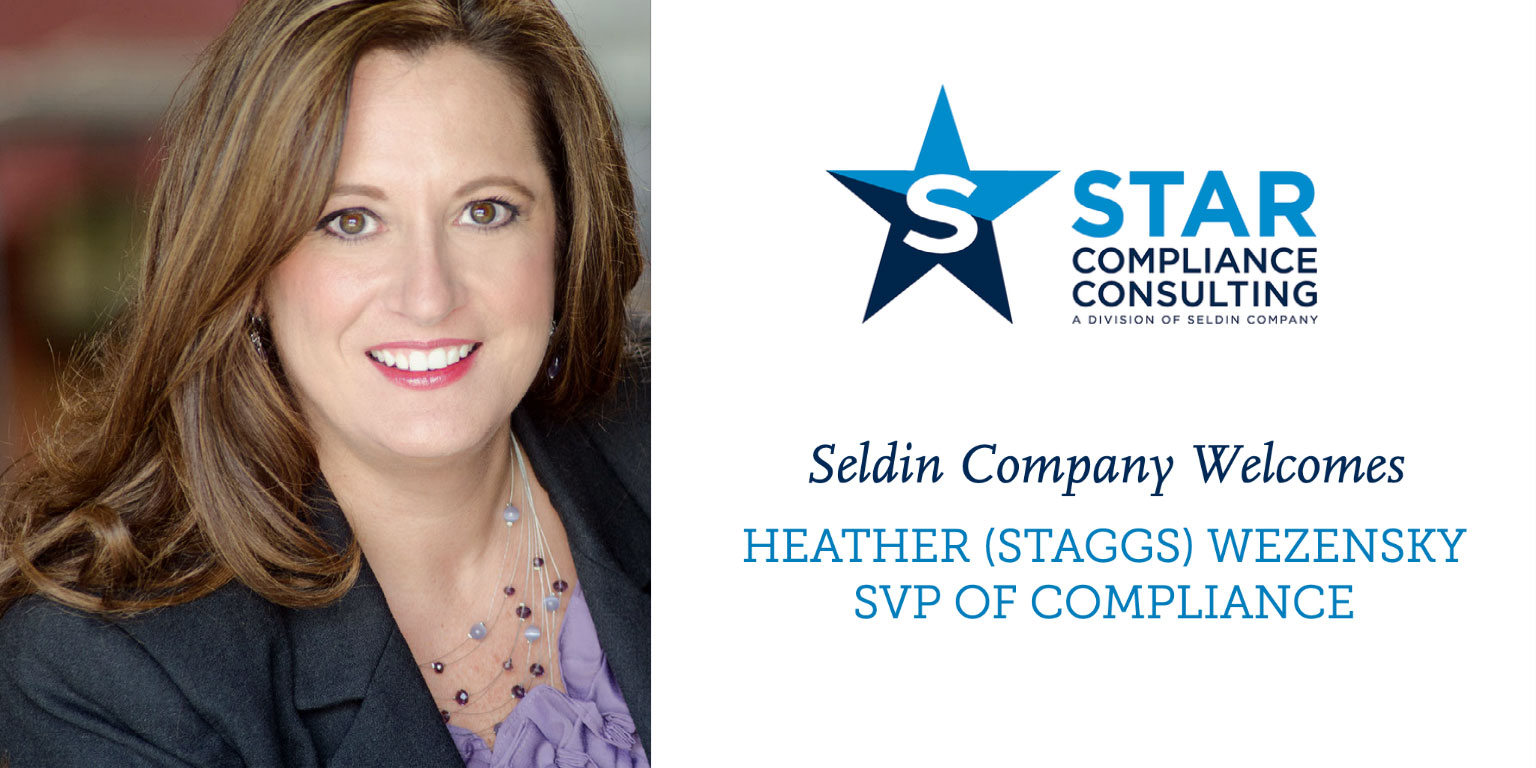 "We are thrilled to expand our compliance, training, and consulting services through the acquisition of S.T.A.R. The company structure and the employees fit perfectly with the Seldin culture and the commitment of our companies to the preservation of affordable housing. Having the opportunity to merge our respective years of experience and knowledge adds to the strength of our mission. Seldin Company, along with the services offered through STAR Compliance Consulting, looks forward to engaging stakeholders from all aspects of multifamily housing on the needs and opportunities we have before us," stated Alicia Clark, Seldin Company President and CEO.
Heather Staggs, previously President of S.T.A.R. Momentum Compliance Consulting Inc., will bring years of compliance knowledge to her role of Senior Vice President of Compliance at Seldin Company. She is an expert in Fair Housing practices and affordable housing program compliance rules and regulations and holds various affordable housing designations and credentials such as the CPO™, FHC™, SHCM™ and AHM. Heather is a member of the National Affordable Housing Management Association (NAHMA) and the past Chair of their Fair Housing Committee and is currently the incoming Chair of their Education and Training Committee. She also sits on the SHCM™ Special Advisory & Technical Committee. Heather was given the distinct honor of NAHMA's Industry Achievement Award in 2019 and is a current NAHMA approved CPO™, BCD™ and FHC™ Instructor.