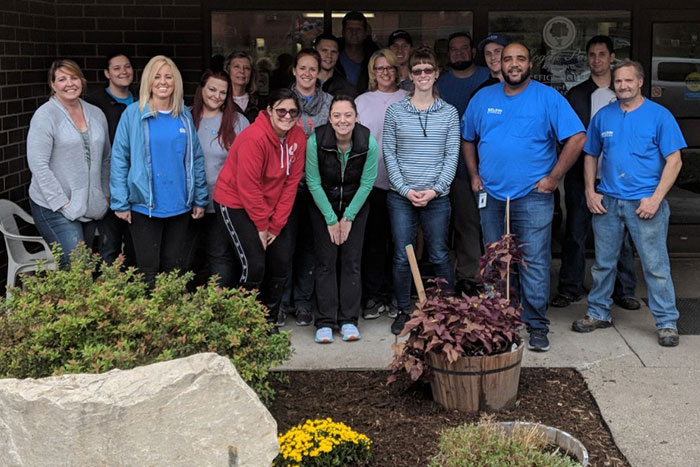 We couldn't be more proud of our team and what they accomplished in a short time. 18 employees spent 5 1/2 hours giving Logan Park in Des Moines, IA, a bit of a sprucing up. They painted common areas, cleaned carpets, completed grounds work, and hung donated artwork and nearly 50 new blinds.
We definitely felt Seldin pride as residents commented with excitement about the changes and improvements. It all looked beautiful and clean!
What is Project Giving Back? Seldin home office employees aim to find more ways to connect with the site teams and the communities we serve. Thus, Project Giving Back was formed. Throughout the year, volunteer groups made up of home office members will help a community in need by assisting with a special project, clean-up or specialty outreach from afar.