PROJECT GIVING BACK
Project Giving Back kicked off with two great outreach events in October! What is Project Giving Back? The home office employees wanted to find more ways to connect with the site teams and communities we serve. Thus, Project Giving Back was formed and throughout the year, volunteer groups made up of home office members will help a community in need by assisting with a special project, clean-up or help create care-packages or specialty outreach from afar.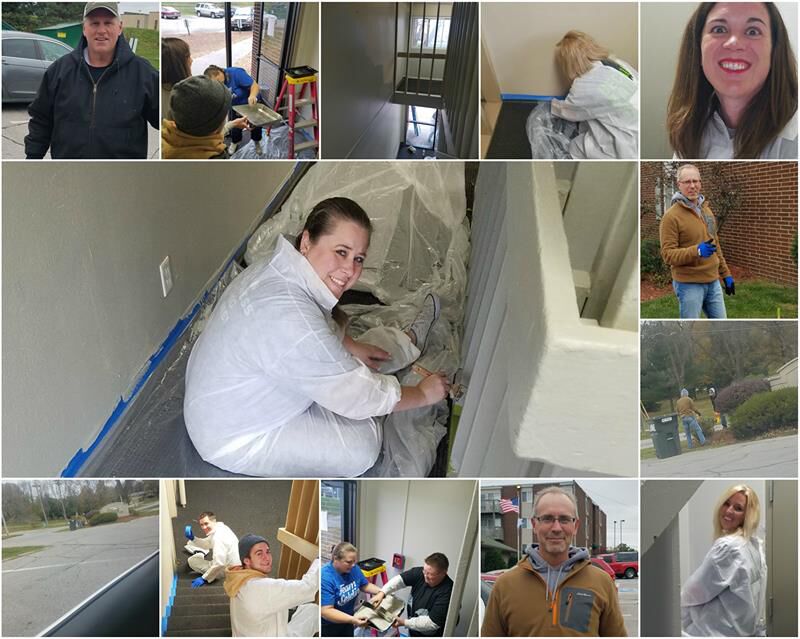 In October, teams helped out at two properties in the local Omaha-Metro. One team assisted at Cedarwood, a 150 unit Tax Credit community, to help with grounds pickup and maintenance and added a fresh layer of paint to an entryway. Metonic RES had some team members join the Seldin group and lent a hand for the afternoon, the extra help was greatly appreciated! Bek Lane, Maintenance Technician at Cedarwood was elated to have the team out to help and afterwards recognized the team on YouEarnedIt.
A second group headed out to Fountainbleau and Timbercrest, two conventional properties in Bellevue, NE. The team helped with grounds maintenance and some interior and exterior work.
Kelsey Crites, Community Business Manager, could not contain her excitement when the team came to help.
"I want to give major kudos to these wonderful ladies! Thank you for showing up with amazing attitudes yesterday, and working hard for our communities as FB & TC. It's super encouraging to know that Seldin takes care of its people! I appreciate all of you and thoroughly enjoyed having you here," said Crites.
We offer a huge thanks to those who volunteered for the first round of Project Giving Back. Additionally, a special thanks to the Seldin Events Team who helped create and coordinate the entire project.