Metro Community College Multi-Family Building Maintenance Certification
On February 16th, 2018 a select group of Maintenance Technicians earned their certifications for completing Metro Community College's Multi-Family Building Maintenance Certification. The 90-hour course focused on key areas of multifamily service needs including: carpentry, plumbing, electrical, heating and air, as well as customer service. The course also included a refrigeration and OSHA certification.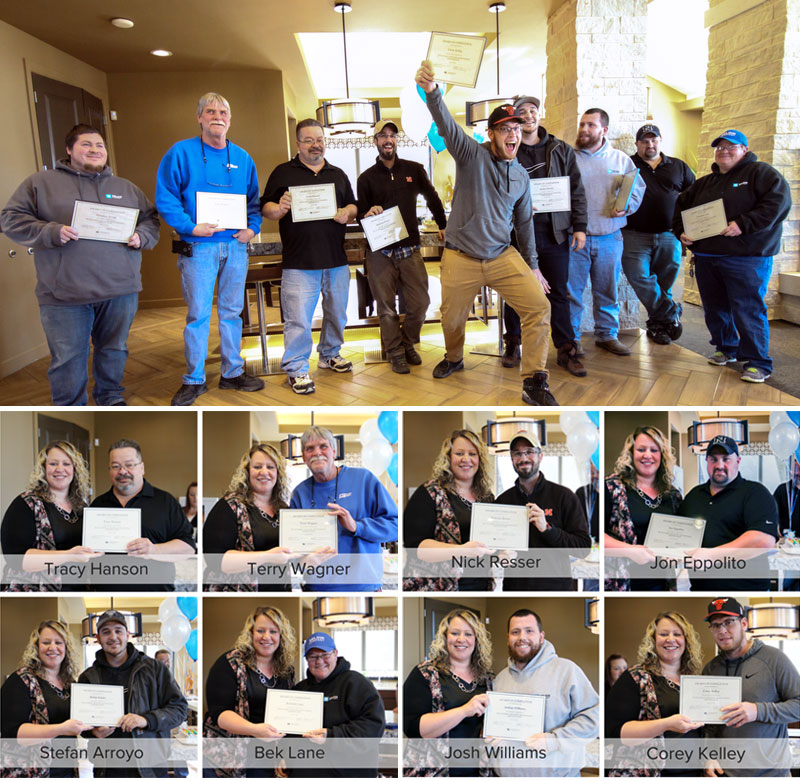 Seldin Company's Training Department introduced the pilot program and built the relationship with Metropolitan Community College. Attendees took part in in-class and virtual classroom courses, as the Seldin Company portfolio spans nine states throughout the Midwest.
"We wanted to ensure we could provide the course for our technicians who were eager to grow their skillset no matter their physical location," said Vice President of Learning and Regulatory Programs, Charity Watts, "The partnership with MCC is one Seldin is excited to continue in the future. Seldin Company takes great pride in helping employees be successful both in work and in life. The partnership with MCC is another great perk we can offer to one of the most critical roles within our organization."
Seldin Company wishes to congratulate the following technicians for completing their 10-week course:
Corey Kelley
Tracy Hanson
Terry Wagner
Jason Bergenske
Brandon White
William Engelbrecth
Stefan Arroyo
Rebekah Lane
Josh Williams
Jeremey Grett
Josh Eppolito
Below are the Maintenance Technician's who were able to attend the event pictured with Seldin Company's President and CEO, Alicia Clark, PhD.
For more information on kick-starting your career at Seldin Company, visit www.seldin.com/careers
More information on Metropolitan Community College can be found at: https://www.mccneb.edu/