MICHELLE OLSON NAMED ASSISTANT VICE PRESIDENT OF PROPERTY MANAGEMENT
Seldin Company is thrilled to announce the promotion of Michelle Olson to Assistant Vice President of Property Management. Michelle has been with Seldin a total of eleven years. She began her career as a Leasing Specialist at a tax credit property and has proven to be a star employee again and again, moving up to Assistant Manager, Property manager, Area Training Manager, Regional Manager, and most recently Senior Regional Manager.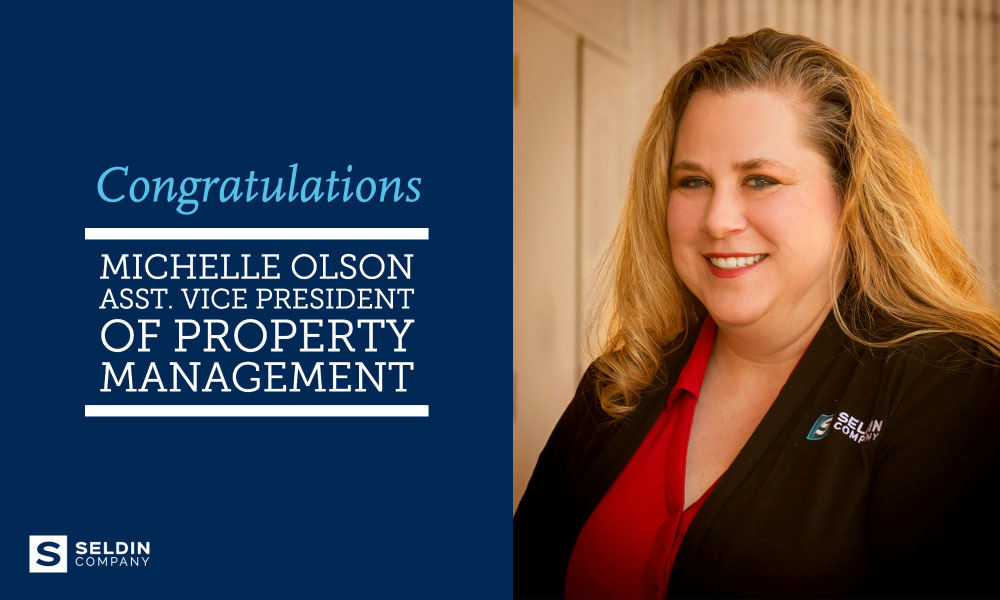 Michelle believes she learned a lot working on affordable properties and feels the work is important because they provide housing to those most in need. She will be overseeing 18 properties with over 1,100 units in Nebraska.
"I am thankful to work for a company that invests in their people. I am looking forward to this new challenge to grow both personally and professionally, as I know I will have all of team Seldin to cheer me on," stated Michelle.
Michelle holds HCCP and COS designations. She earned her degree from University of Nebraska at Kearney and studied Agriculture Business, Economics, and Business Administration.
"Michelle is an invaluable resource for the Seldin Company. She is a respected leader throughout all of Seldin Company and is willing to share her knowledge with not only those on her immediate team, but many others who she has had a part in training and assisting over the years. She has strong relationships with her co-workers, owners, and asset managers and takes pride in not only continuing to grow the strength of her team, but assisting anyone in need. Michelle is a tremendous asset to Seldin Company and I am so proud of all that she has achieved and will continue to achieve within Seldin Company," stated Seth Perkins, EVP of Operations for Seldin Company.
Join us in congratulating Michelle!