SELDIN WELCOMES CHRISTIE OLDHAM AS VICE PRESIDENT OF PROPERTY MANAGEMENT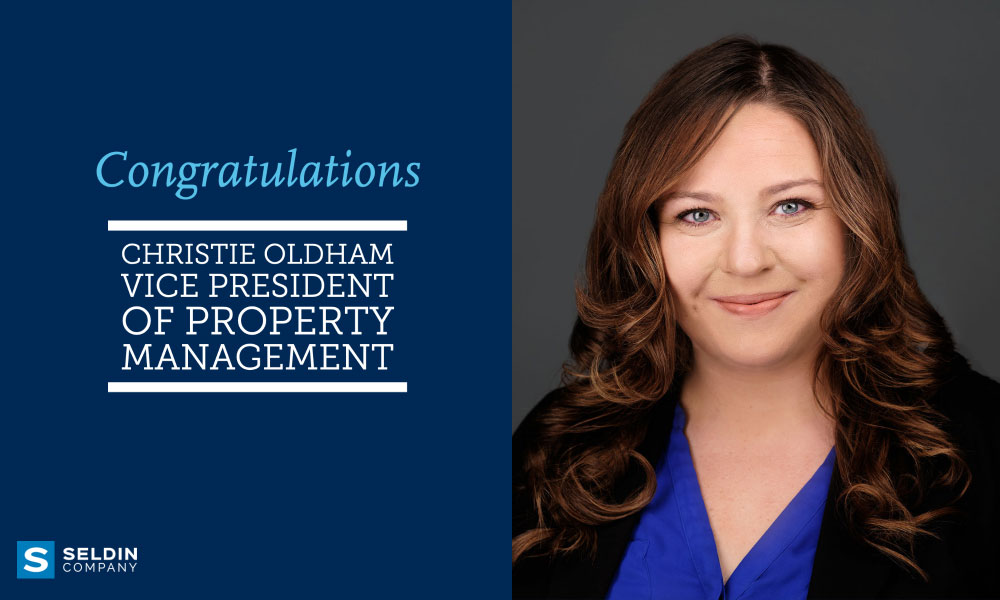 Seldin Company is proud to welcome Christie Oldham as Vice President of Property Management.
Christie has over 17 years of experience in property management with a strong background as a Regional Manager, as well as in training and development. She studied Finance at Grand Canyon University, and is a licensed real estate broker in both New Mexico and Arizona. She has previously donated her time to the Arizona Multihousing Association. Christie holds HCCP, CP7, and Spectrum Certifications, and is a CPM candidate.
"I am very proud to have been a part of an industry that has always been capable of overcoming incredible economic challenges. I'm excited to bring my expertise to Seldin and work with such a great team of people, who are the experts in their field," stated Christie.
In her role as Vice President of Property Management, Christie will oversee a portfolio consisting of over 50 properties across Nebraska, Kansas, and Missouri. She will report directly to Executive Vice President of Operations, Seth Perkins.