Seldin company is excited to announce the promotion of Cindy McAndrew to Assistant Vice President of Marketing. Cindy has over 16 years of marketing experience, specializing in graphic design, photography, web design, digital marketing and public relations. She has worked as a Web and Digital Marketing Specialist at Seldin Company for the last 3 years.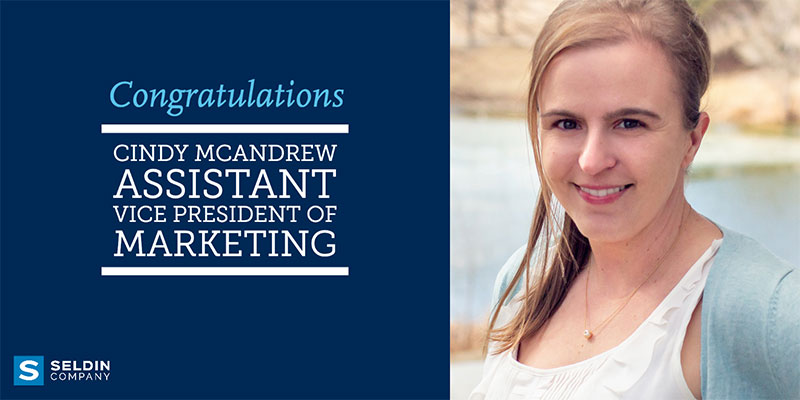 This promotion allows for an increased leadership role for Cindy, who will continue to report to Vice President of Marketing and Business Development, Ashley Tatum. In her new role, Cindy will lead the Seldin Company Marketing team and oversee the development and implementation of marketing strategies for Seldin Company and the communities we manage.
"I am so proud to announce Cindy's promotion to Assistant Vice President of Marketing," Tatum stated. "Cindy's broad expertise and creativity, along with her eager, results-oriented attitude will allow us to drive our marketing efforts to new heights. This is well-deserved recognition, and I am confident she will exceed all expectations in her new role."
Cindy is a graduate of Hastings College with a Bachelor's Degree in New Media, and has taken additional graduate-level courses at the Academy of Art University for Computer Arts & New Media. She has past experience as a Creative Director and Art Director. Cindy also serves as VP of External Communication for the American Marketing Association (AMA) of Omaha and is a member of the American Advertising Federation (AAF) of Omaha.
Congratulations go out to Cindy on her new position!