30 Metro Apartments Ribbon Cutting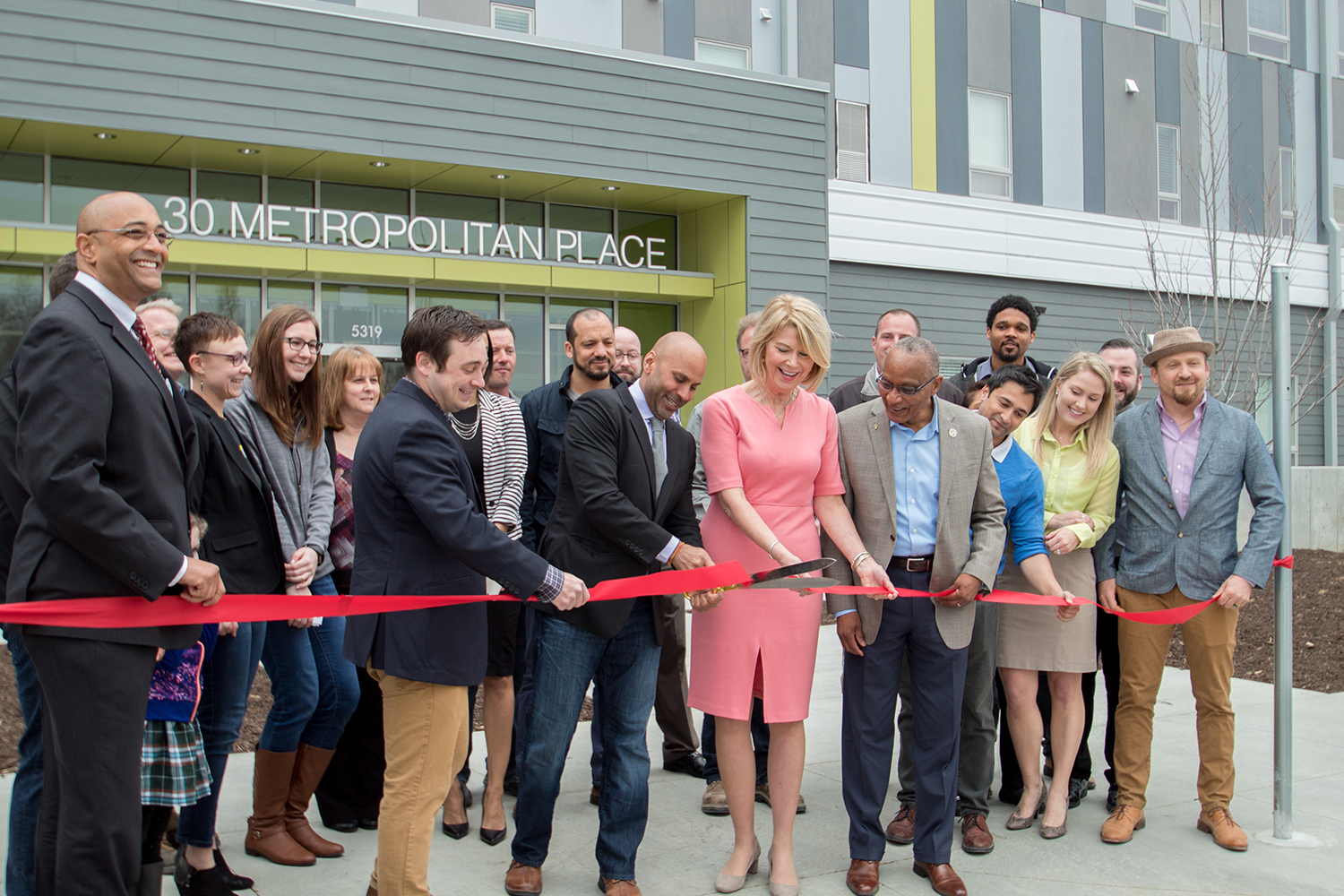 Seldin Company is proud to celebrate the official opening of 30 Metro Apartments. This beautiful, affordable property was developed by White Lotus Group and is located in North Omaha in the spot of former beloved Omaha eatery, Mister C's.
"North Omaha has a large demand for affordable housing right now, and this property helps meet that demand," said Seldin Portfolio Manager, Antonio Esquivel, "Most of the people looking at 30 Metro love the fact that it's new construction and I think the community really appreciates that as well."
30 Metro is a mixed-use building that features 110 apartment homes with studio, one and two bedroom floor plans, as well as commercial space on the first floor. The building design is meant to be consistent with the Metropolitan Community College buildings that are directly across the street.
Speakers at the ribbon cutting event, included:
Arun Agarwal, White Lotus Group CEO and Owner
Winsley Durand, REACH Executive Director
Omaha Mayor Jean Stothert
"You will be blown away, I feel, when you go inside and see how uncompromising everybody was to the look, feel, design and quality that was delivered. It's far from what the stigma might be as it relates to affordable housing and we are thrilled for everybody to go see it," said Arun Agarwal.
In the weeks since opening, 30 Metro is already 25-percent leased. Congrats to 30 Metro Apartments and everyone involved!
To learn more about 30 Metro Apartments, visit:www.30metro.com