JENNY CLAYTON PROMOTED TO VICE PRESIDENT OF COMPLIANCE
Seldin Company is pleased to announce that Jenny Clayton has been promoted to Vice President of Compliance.
Jenny Clayton joined Seldin in early 2015 and has overseen developments and lease-ups in Iowa, Nebraska, Missouri, Kansas, Oklahoma, and Texas in a Property Management role. She has previous experience in Compliance oversight and collaborating with different State Agencies including the states listed above. She has over 16 years in the property management industry, specializing in affordable housing.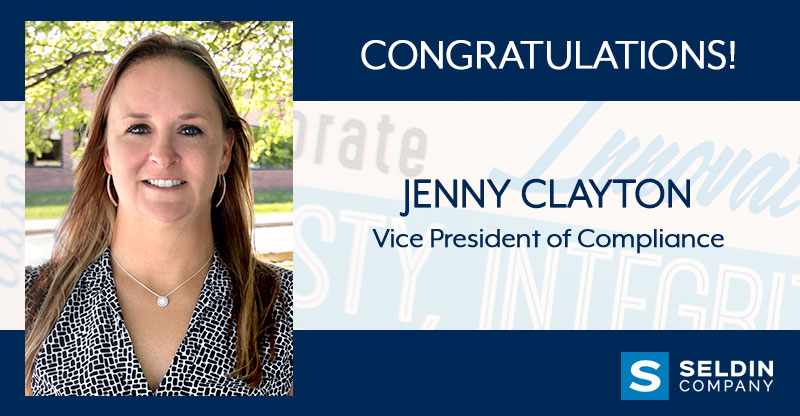 In her new role, Jenny will be responsible for leadership of the Compliance team including: ensuring all Tax Credit projects are in compliance with regulatory agreements, as well as monitoring report submissions and Agency responses. She will report directly to Michele Nathaniels, SVP of Affordable Housing.
Jenny holds her Nebraska Real Estate License, is a Certified Apartment Portfolio Supervisor, and holds designations of C7P, COSA, and HCCP.
Jenny stated, "I am excited for my new role and to become a member of such a knowledgeable, hardworking and dedicated group at Seldin."
Congrats to Jenny as she steps into her new position!