CINDY MCANDREW PROMOTED TO VICE PRESIDENT OF MARKETING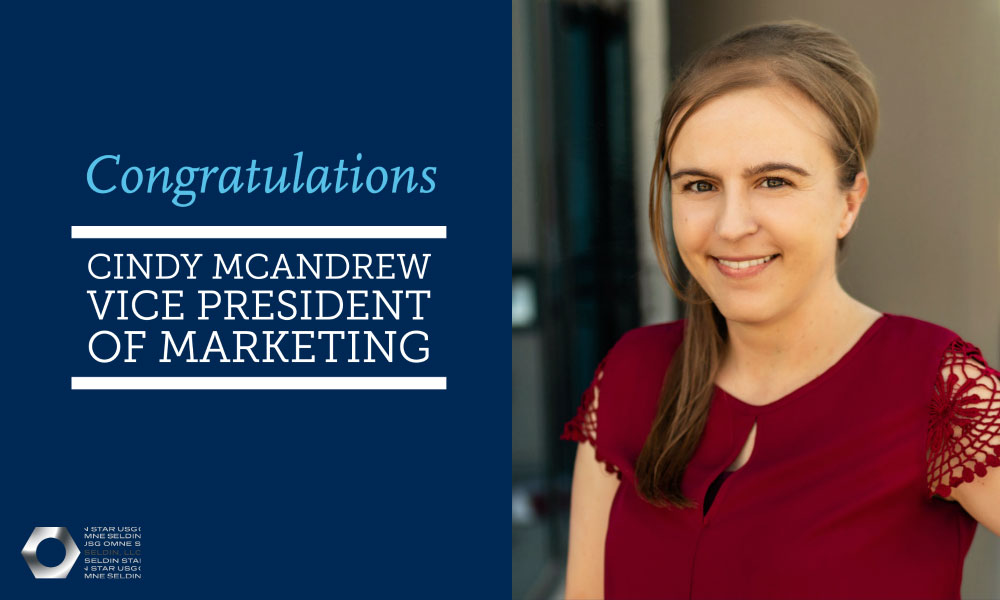 Seldin, LLC is thrilled to announce the promotion of Cindy McAndrew to Vice President of Marketing. Cindy joined Seldin Company in 2017 as Web and Digital Marketing Specialist and was promoted to Assistant Vice President of Marketing in 2020.
In her role as VP of Marketing, Cindy will lead the Marketing team and oversee the development and implementation of marketing strategies for all the affiliate brands comprising Seldin, LLC. She will report directly to SVP of Marketing and Business Development, Ashley Tatum.
"I could not be more excited to announce Cindy's promotion to Vice President of Marketing," stated Tatum. "Cindy's expertise, dedication, and leadership will help position Seldin, LLC for growth and strengthen our marketing and brand initiatives."
Cindy has over 17 years of marketing experience, specializing in graphic design, photography, web design, digital marketing and public relations.
Cindy is a graduate of Hastings College with a bachelor's degree in New Media. Cindy also serves as EVP of Communications for the American Marketing Association (AMA) of Omaha. She is a four-time AMA Pinnacle Award winner, and a three-time AMA Gold Award winner.
Congratulations go out to Cindy on her new position!